ARTISTS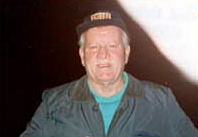 RED ATKINS

Originally released in 1980 on the 4AD label compilation Presage(s), Hunk Of A Punk by Red Atkins has long since been unavailable.

While 4AD has reissued the compilation as a download release, Division 68 is the only place to find the newly created EP from Red. Recorded some 25 years after Presage(s), the Hunk Of A Punk EP features the original 1980 version as heard on the 4AD vinyl along with a 2005 re-recording. Rounding out the EP, available on both CD and download (MP3 and FLAC formats), are two brand new songs previously unreleased anywhere else.

Red Atkins is the alias of Frank Duckett, now in his mid-70s.