NEWS

OCTOBER 10, 2021

Division 68 is proud to announced the release of a special compact disc edition of JEEN's new album Dog Bite!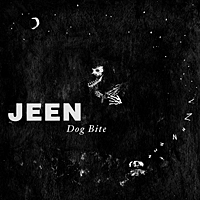 Jeen, aka Jeen O'Brien, is a Toronto singer, songwriter, record producer, and composer whose credits include Catfish: The Show, Cook Off, Are You the One, Degrassi, Hockey Wives, and various commercials and TV shows. She is also a member of Cookie Duster, with Brendan Canning (of Broken Social Scene fame).

In addition to the 2012 Cookie Duster album When Flying Was Easy, Jeen released several albums under her full name before opting simply for Jeen on her most recent projects.

2021 sees the release of her new album Dog Bite, eleven catchy songs of pure pop/rock genius with an edge. Division 68's limited compact disc edition includes all eleven Dog Bite songs, with the singles Don't Wait, Better Drugs, Maybe I'll Be Gone and the latest offering, Recklessly. The CD also includes the entire 2020 self-titled Jeen album, another twelve songs, all on one disc.

Starting October 22, Dog Bite is available as a stand-alone download plus the special Division 68 compact disc edition, both available from Jeen's Bandcamp page, by clicking HERE.

Listen to new single Recklessly HERE.


---

OCTOBER 9, 2014

It's an honor for Division 68 to share the music of THE CHILDREN with the world!

Fans of Dif Juz, a 4AD signing from the 80s, will know the bass playing prowess of Gary Basil Bromley. If you were drawn into the mysterious world of Dif Juz then hearing how Bromley has evolved their pioneering sound into The Children will be of particular interest.

Emerging in the mid 00s, the band is anchored by both Bromley's bass and David Wright's drums, with Mac Finley, Eddie Campbell and Tyler Trotter, all creating the intoxicating world of Ghost Lights, an album that provides an essential sonic companion piece to the no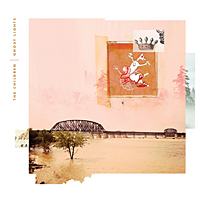 w-legendary Dif Juz recordings. The Children is not merely a side project - it stands up as ten affecting songs that take the listener to a place both comfortingly familiar yet daringly alluring as well.

Hailing from Louisville, Kentucky, The Children are no more but we now offer you Ghost Lights, a document of their brief existence.

Division 68 will be making Ghost Lights available on limited edition compact disc and MP3/FLAC downloads starting on October 13.

Contributing art direction and design is Timothy O'Donnell, whose resume includes membership in Vaughan Oliver's groundbreaking design group v23, responsible for many of the iconic record sleeves from 4AD's past.

Order Ghost Lights (ION 009) as a download (choose either MP3 or lossless FLAC) or as a beautiful and collectable digipack compact disc (comes with immediate download of the full album) HERE.


---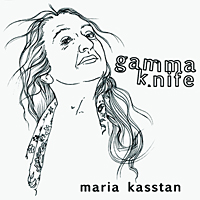 MARCH 2, 2012

Our friends at The Big Takeover magazine (in their Winter issue #69) have given high praise to Gamma Knife (ION 007), the current album from Maria Kasstan.

Read on...

Ahh, something different! Toronto's Kasstan may look like one's kindly grandma, ready with a grin, a cup of tea, and an "S" cookie, but she's actually sung folk for 40 years, speaking her heart without affection. She sounds a bit like Mary Hopkin or Sam Phillips singing Buffy Sainte-Marie or Shirley Collins tunes, the sort Colin Meloy might cover, with a feathery, sure touch on heracoustic. A lifelong liberal activist humanist (in the folk tradition), she straightforwardly evokes nature's simple beauties, the innate comfort in carnality of a longtime lover (the loss of her 25-year mate to a preventable heart attack still fills her with sorrow and fury (see the closing, actual 911 recording), the changes in her neighborhoods, and the struggle for ordinary lives to count as much as Wall Street bonuses. Incontestably moving.

The Big Takeover is among a small cluster of great music magazines that continues to thrive in an internet age and is well worth checking out.

Listen to Maria Kasstan sound samples and buy the Gamma Knife album HERE.


---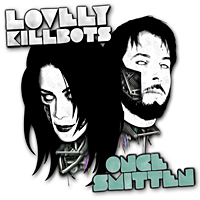 SEPTEMBER 6, 2011

A trio of new albums makes their debut today at Division 68.

Long out-of-print is the sole album by ROCKIN' HORSE, originally released on vinyl on RCA Records back in 1975. Division 68 has tracked down the band and has arranged an exclusive release on MP3 and FLAC. If there is enough interest, a CD will be planned as well.

Two fresh albums also make their first appearances on Division 68 today...

MARIA KASSTAN is a Toronto-based folk musician who, coincidentally, released an album back in 1975 and now sees a brand new release this year. Kasstan's new Gamma Knife album is twelve tracks of heartfelt and genuine emotion built around her amazing true life experiences. Available on MP3, FLAC and CD.

Now with their second album, Toronto's LOVELY KILLBOTS are sure to expand their horizons with Once Smitten, a solid album of big beat power pop where every song could be a single. Their first single from Once Smitten is Hello My Dear and THIS is the official video. Available on MP3, FLAC and CD.

Listen to sound samples of all these releases on the Division 68 SOUNDS page and please support the bands by heading over to the STORE page to pick up some great music.


---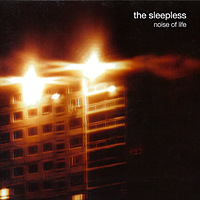 APRIL 30, 2011

Noise Of Life, the new EP from THE SLEEPLESS, available on MP3, CD and, for the first time, high qualty FLAC as of this week.

The debut release from The Sleepless comes in the form of a four-song EP titled Noise Of Life. You may be familiar with The Sleepless already in fact - the band used to be the core members of Stellar, a former 4AD band whose rarities compilation One Extended Moment was released here at Division 68 in 2009.

Martin Carroll (guitar, vocals) and Ronan O'Hanlon (drums) have embarked on a new phase of their music with an EP that is as bold a warning shot as they come.

Listen to song samples HERE and if you like, please buy (MP3, FLAC and CD) HERE.

This month marks our second anniversary as a label as well. I know five releases may not seem like a prolific schedule but we only release what we 100% love. It can take time finding your next love, after all! Thank you for visiting Division 68!


---

OCTOBER 28, 2010

Remixes have been commissioned of two This Loves Last Time songs from Bell Horses and the results are now ready to share with fans. Northsea, the alias of Stefano Guzzetti, has contributed a beat-friendly reinterpretation of album-opener Still Life while Inch-Time (aka Stefan Panczak) has delivered a dreamscaped version of Small Hours. You can download and enjoy these remixes free of charge as a gift from Bell Horses HERE for a limited time. The original versions of these songs can be heard on the This Loves Last Time album, available on CD, MP3 and FLAC right HERE.

In addition to the above remix goodness, the man behind Bell Horses and Sybarite, Christian Hawkins, has put together the first in a series of regular mix compilations. The first, the Autumn Mix, features an hour of tunes assembled by Hawkins, including music from CFCF, Seefeel, Mount Kimbie and Brian Eno among many others. You can stream or download the entire mix HERE.

Hawkins has, under the the Sybarite moniker, launched the official BandCamp page for all things Sybarite related. Already the new site features some must-hear samplings, including Sybarite remixes of songs by Inch-Time, The Antlers (as previously mentioned on this site) and Fat Cat recording artist Silje Nes. Keep an eye on the site for more advanced peeks into the world of Sybarite.

We hope you enjoy it all and, as always, thank you for your interest and support! It's much appreciated!


---
JANUARY 5, 2010

Happy new year to you all!

The new year brings another special addition to the Division 68 catalog in the form of an expanded release from DARCY FRAY. From Los Angeles, Fray currently helms the I Am Thinker graphic design company, which creates CD, t-shirt, sticker, logo and web site designs.

In 2002 Fray released the Speak And Spell EP which was welcomed as "a blast of freezer air, cool crisp and bracingly refreshing...ice-queen voice...brittle drum-machine backing and occasional bouts of brutal shoe-gazing guitar" according to Splendid.

Fray continued by releasing The Firebell EP in 2004 on her own ThinkTank! imprint.

While music now takes a backseat to her current graphic design work, Fray has graciously allowed Division 68 to re-release The Firebell in a deluxe expanded edition. The original EP contains five songs and we are adding the two 2009 iTunes bonus tracks plus four previously unreleased exclusive bonus tracks for a total of eleven Fray originals, clocking in at forty minutes long.

This new edition of The Firebell is released today, January 5, 2010.

As per usual policy here at Division 68, you have the option to buy DRM-free 192kbps MP3s or lossless FLACs. For those that prefer a physical object, we have a limited supply of custom CDRs. See the SOUNDS page to sample all eleven songs and then surf over to the Division 68 STORE page to order.


---

DECEMBER 21, 2009

Paste Magazine is one of the few quality music magazines still available on newsstands and have decided to get to know Bell Horses a little better in their "Getting To Know" feature today. Kind thanks to Paste and Emily Riemer.


---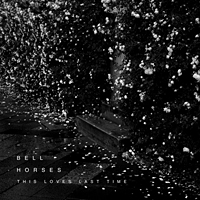 DECEMBER 3, 2009

Reviews are coming in for This Loves Last Time from BELL HORSES and the praise is heartwarming to us and the band. Thank you to everyone who is writing about the band on their sites, blogs and magazines! Read a few of the kind words below...

'Surrounded in watercolor washes of sound, string arrangements and hovering, manipulated vocals ; crackling static and spattering percussion appear and vanish with inscrutable timing. No one monopolizes the foreground; the point is to share the gorgeous disorientation.' - The New York Times

'Bell Horses' first album, This Loves Last Time, may qualify as one of the most pleasantly surprising album of the year.' - In Your Speakers

'Sounding very much like the proverbial labour of love, This Loves Last Time ultimately registers as a polished and special recording that identifies Bell Horses as a band to watch.' - Textura

'A majestic piece, abounding with subtleties' - Other Music

'As mellow as it is catchy, and as accessible as it is labyrinthine' - Agit Reader

'It's hard to pinpoint the exact sound Bell Horses is going for on this experimental pop album, but that's what makes it so enjoyable' - Access Hollywood

'In the end Xian Hawkins has efficiently done what many electronica producers try to do with less impressive results' — Stereo Subversion

'4.5 / 5 Stars' - NYU News.com

Also, A new interview with Xian Hawkins is up at online culture site Verbicide. Read it HERE.


---

SEPTEMBER 8, 2009

Division 68 is proud to release high quality MP3 and lossless FLAC downloads of the debut album from BELL HORSES.

The band is primarily a collaboration between Xian Hawkins & Jenny Owen Youngs. The name Bell Horses is taken from a turn of the century children's song about horses passing in the night, strung with bells so as not to collide. It's an apt analogy for the working methods of the group whose members all live in different cities. Instrumental and vocals tracks were emailed back and forth taking the creative process on an indirect route.

Xian Hawkins records as Sybarite - making distinct & lauded electronica for a variety of labels - most notably 4AD, Temporary Residence & Ghostly International. Jenny Owen Youngs is a singer songwriter who signed to Nettwerk Records in 2006 and recently released her sophomore record, Transistor Failure, to critical acclaim.

This Loves Last Time from BELL HORSES is available now on MP3 and FLAC and will be available on CD starting October 13, 2009. This album is a joint venture between the band's own label Trysquare Records and Division 68.


---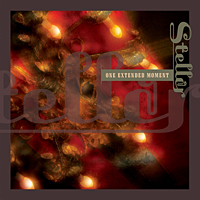 AUGUST 3, 2009

STELLAR were part of the initial signings on 4AD's mid-90s Detox Artifacts imprint. While only one EP was released by the band (a self-titled four-tracker which you can find at 4AD's download shop), interest in the band has been renewed as the core members have started a new band called The Sleepless.

Led by founders Ronan O'Hanlon and Martin Carroll with vocals from Sarah Mason along with Graham Tonks (bass) and Shane Johnson (keyboards), Stellar caught the attention of Detox Artifacts. Their EP for the label was released in October 1996 and featured From Disant Vessels as its anchor song.

Stellar carried on for a while after the EP but stopped playing live shows in 1997. The band eventually folded in June 2000. Both O'Hanlon and Carroll carried on writing and rehearsing under the name Grand Unified Theory and, more recently, have renamed themselves as The Sleepless. They are recording and hope to have a release readied in the not too distant future.

Division 68 contacted the band and asked if any unreleased Stellar songs existed in the vault and indeed there was. O'Hanlon and Carroll agreed to let Division 68 release some highlights from this collection of recordings, including some demos made for 4AD and original versions of songs from the Detox Artifacts EP.

One Extended Moment is the title of a special download-only compilation from Stellar, compiled and remastered especially for this release by the band. Division 68 is offering the One Extended Moment in high quality MP3 format as well as the lossless FLAC format, with beautiful new printable PDF cover art from The Mystery Parade.

Please visit the SOUNDS page for MP3 samples and if you like what you hear, please visit our Division 68 STORE page. The release date is August 4th. One Extended Moment is available via PayPal for fast and safe transactions.


---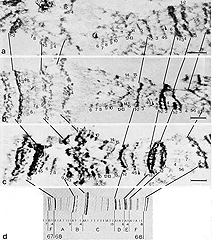 APRIL 28, 2009

Welcome to the official web site of Division 68, a music label whose mandate is to seek out rare recordings and bring them to a wider audience.

Our first release is a CD single and download by RED ATKINS, one of the first musicians to appear on the legendary UK label 4AD back in 1980.

In the future Division 68 has plans to release music by another former 4AD band called STELLAR.

We also have plans for other releases and will post them here as details are confirmed. Be sure to bookmark the Division 68 home page.

Check out our SOUNDS page for MP3 samples and if you like something, please visit our Division 68 STORE page. You can order our CDs and downloads via PayPal there fast and securely.

If you are a band that would like to see your rare or out-of-print recordings available again or if you'd like to have your new music sold as high quality downloads, please CONTACT us.

Division 68 releases are primarily available in download format. We offer MP3s at 192 kbps and for the best quality we also have lossless FLAC files. We do not use any form of DRM on our downloadable files. All downloads come with printable PDF artwork.